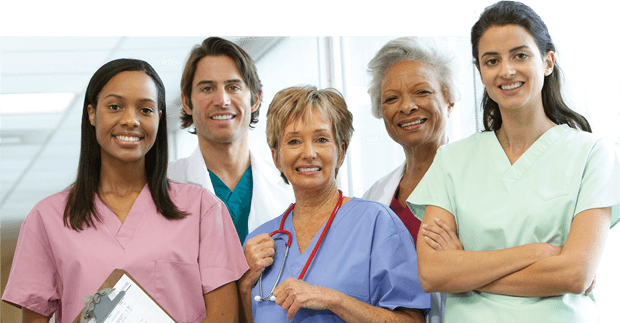 Let our NCLEX® expert RN faculty lead you to first attempt success! Hurst's Critical Thinking and Application NCLEX® Review combines the best of ALL worlds:
Provides MUST KNOW core content
Develops new nurse critical thinking skills
Demonstrates NCLEX® testing strategies
Includes NCLEX® style practice exams based on the current test plan
Live Hurst reviews are taught at various locations across the country throughout the year. Special sessions can be scheduled for schools or hospitals with a 20-25 student minimum class size. If one is not scheduled for your class, contact your Hurst Regional Director to schedule a live review for your class today!
Hurst's Enhanced Live Review Package ($350) Includes:
3-Days of live lectures focusing MUST KNOW core content along with 254 page student book provided the first day of the review
1-Year access to specialty area lectures and Resource materials including pharmacology & infection control.
14-Days unlimited online access to all Hurst Review lectures to reinforce any lecture topics you choose (excludes repeat students)
"Q-Review" question bank providing NCLEX® style practice exams (6 attempts, 125 Questions each)
"NurseCoach" online tutor and technical support
100% Money back guarantee or 45-Day intense remediation program
Pay once and attend unlimited live review events within one year of your graduation date or start date of your first live review, whichever is longer
Payment plan is available

*

- Reserve your seat with as little as $50 non-refundable deposit.
Visa, MC, Discover & American Express accepted
* To use the Hurst payment plan: preregister for the event online with a $50 non-refundable deposit, then provide Hurst with two separate checks the first day of your review, one should be for half of the remaining balance and dated the first day of the review, the second check should be dated for the other half of the remaining balance and dated exactly one month from that date - for example, May 17 and June17.
Still not sure about how the Hurst Review course will help? Check out our new Free Trial Demo to watch sample lecture with notes and free NCLEX question practice using our Q Review.
Lecture Topics
Day 1*
Introduction
Fluid & Electrolytes
Acid / Base Balance
Burns
Oncology

---

Day 2*
Endocrine
Cardiac
Psychiatric Nursing
Renal

---

Day 3*
Critical Thinking Exercises
Gastrointestinal
Neurological Nursing
Respiratory
Orthopedics
Final thoughts

---

Specialty Topics

**

Maternity Nursing
Complications of Maternity
NCLEX Strategy Questions I
NCLEX Strategy Questions II
Pediatric Nursing
Management and Delegation
* 14-Day Access to ALL Hurst Online Lecture topics begins on last day of live review
** Specialty Topic videos lectures are delivered Online only, and are available for one year beginning on the last day of the review.
---